Республика Бурятия, г. Улан-Удэ, ул. Ленина 55 офис 64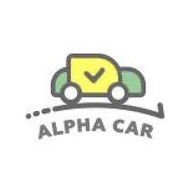 REQUIREMENTS TO THE TENANT OF THE VEHICLE

Age - from 22 years without exception
Driving experience - from 2 years without exception

REQUIRED DOCUMENTS

General citizenship passport;
Driver's license.

TERMS OF PAYMENT

100% advance payment,
Payment is made for the entire period of the car rental;

LOAN DEPOSIT

A security deposit is a guarantee of the Tenant's compliance with the terms of the Car Rental Agreement;
After the car is returned and the final settlement is made, the security deposit is returned.
ADDITIONAL CONDITIONS

The minimum rental period of a car is one day (24 hours) from the moment it was received;
The delivery and return of cars are made at a convenient time for you;
Delivery and return of cars at the customer's address are possible for regular customers by prior request;
A rented car is allowed to use only in the territory of the Russian Federation;
For travel outside the Russian Federation, it is necessary to agree with the Lessor and prepare the necessary documents.
Restrictions on the daily run - NO
Lenina 55, Ulan-Ude Respublika Buryatiya RUSSIA
You can order a car by phones:
+7 (914) 052-70-70